Mile Marker Zero Project Success Stories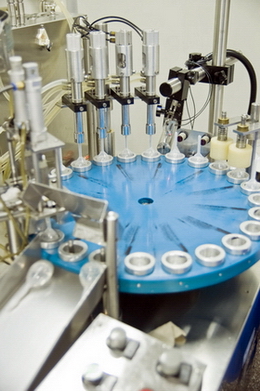 Over the years, Mile Marker Zero consultants have been involved in literally hundreds of projects. For example:

Major Pharmaceutical Manufacturer
This project's objective was the migration of a pharmaceutical manufacturer's asset management operation from SAP-PM to Infor EAM following the facility's acquisition. The corporate technology group of the acquiring company offered the corporate Infor EAM solution to the acquired facilities. However, the facilities had to commit to nine-month project to extract, cleanse and migrate the appropriate data to the corporate application, including the required validation processes. Mile Marker Zero provided the services to manage the data migration effort, user training, local validation of the migrated data and start up assistance during the first three months of operation.

As part of the transition to Infor EAM, Mile Marker Zero consultants assisted the plant's reliability staff in conducting an equipment criticality analysis. This analysis resulted in the modification of 35% of the facilities preventive maintenance jobs in the three months following the Infor EAM go-live. These modification ranged from reducing the frequency of planned overhauls based on the results of FMEA analysis to eliminating PM tasks that actually provided no value to the operation.

Worldwide Plastics Manufacturer
This client had undertaken a major business process improvement effort at its manufacturing facilities in the U.S. and Europe, affecting over 10,000 employees. Mile Marker Zero consultants provided expertise to commit the common, well-defined, key business processes to a custom .Net application and the company's EAM solution, Ventyx EMPAC. Success of the business process implementation required timely communication between individuals and departments. Both the custom application and its integration to EMPAC ensured that information flowed easily and to the correct recipients.

Major International Consumer Products Manufacturer
The purchase of MRO materials is one of the largest expenses for manufacturers with large, complex production equipment. Even though the manufacturer's corporate purchasing department would negotiate national contracts for some commodities, the company had no mechanism for implementing those contracts at the manufacturing plants. Mile Marker Zero consultants led the deployment of a common catalog and procurement platform for all facilities and integration with three major MRO suppliers for power transmission parts, fasteners and general industrial supplies. The roll-out included the migration, cleansing and consolidation of purchased item history from the plants into a single corporate-wide catalog. Also, we coordinated the relationships between the three suppliers, local procurement and MRO management staffs.